It is time to buy . . .
Kinsella Estates are one of the leading firms of Estate Agents & Auctioneers serving the South East for over 40 Years.
Our offices are strategically located specialising in the sale of Residential, Agricultural, Commercials and industrial property,
Featured Property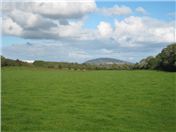 Farm
AMV: POA
For Sale by Public Auction (U.P.S) On Friday 5th December 2014 in the Loch Gorman Arm's Hotel, Gorey, Co.Wexford at 4.00pm. Prime c. 112.9 Acre (46.7 Hectare) Roadside Farm at Coolnastud, Gorey, Co. Wexford.
More Details >>
Latest properties to the market...